Posts for: April, 2019
By Jeffrey A. Gee, DDS, LLC
April 17, 2019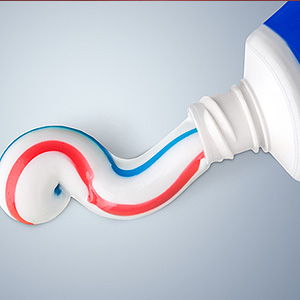 Human beings have known for millennia the importance of keeping teeth clean. Although we've only come to more fully understand dental plaque's role in dental disease in the last century, our ancestors seemed to know instinctively this gritty biofilm on teeth had to go.
People from the past once used a variety of substances like ground oyster shells or leftover fire ashes to remove plaque from their teeth. Today, most of the world has replaced these substances with toothpaste, a mainstay of daily oral hygiene.
So, why is toothpaste better than other substances used in the ancient past? Besides the many other ingredients found in the typical tube of toothpaste, here are the top 3 that make it the ultimate tooth cleaner.
Abrasives. While your toothbrush does most of the mechanical work loosening plaque, toothpaste has ingredients called abrasives that give an added boost to your brushing action. The ideal abrasive is strong enough to remove plaque, but not enough to damage tooth enamel. If you look at your toothpaste's ingredient list, you'll probably see an abrasive like hydrated silica (made from sand), hydrated alumina, calcium carbonate or dicalcium phosphates.
Detergents. Your toothpaste's foaming action is a sign of a detergent, which helps loosen and break down non-soluble (not dissolvable with plain water) food substances. While similar to what you may use to wash your clothes or dishes, toothpaste detergents are much milder, the most common being sodium lauryl sulfate found in many cosmetic items. If you have frequent canker sores, though, sodium lauryl sulfate can cause irritation, so look for a toothpaste with a different detergent.
Fluoride. The enamel strengthening power of fluoride was one of the greatest discoveries in dental care history. Although not all toothpastes contain it, choosing one with fluoride can improve your enamel health and help protect you from tooth decay.
These and other ingredients like binders, preservatives and flavorings, all go in to make toothpaste the teeth-cleaning, disease-fighting product we've all come to depend upon. Used as part of daily oral hygiene, toothpaste can help brighten and freshen your smile, and keep your teeth and gums healthy.
If you would like more information on using the right toothpaste, please contact us or schedule an appointment for a consultation. You can also learn more about this topic by reading the Dear Doctor magazine article "Toothpaste: What's in It?"
By Jeffrey A. Gee, DDS, LLC
April 07, 2019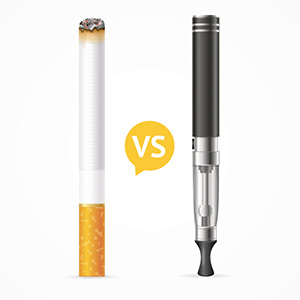 More than 20 million people in the United States use electronic cigarettes or e-cigs as an alternative to tobacco smoking. While many users believe "vaping" is a healthier alternative to regular cigarettes, recent research into the health effects of e-cigs could put a damper on that belief. There's particular concern among dentists that this popular habit could harm users' dental health.
E-cigs are made with a chamber that holds the liquid vaping solution and a heating mechanism to heat the liquid and vaporize it. Users inhale the vapor, which contains nicotine and flavorings, as they would a traditional cigarette.
The nicotine alone can be problematic for dental health as we'll see in a moment. But the vapor also contains aerosols that some research indicates could damage the inner skin linings of the mouth in a similar fashion to the smoke of traditional cigarettes. One study by researchers with the Université Laval in Quebec, Canada found evidence that e-cig vapor increased the death rate of mouth cells, and led to greater cell irregularities over time.
According to other studies, there's evidence that e-cig vapor may disrupt the balance of the oral microbiome, the communities of both beneficial and harmful bacteria that normally live in the mouth. The imbalance in favor of more harmful bacteria could increase the risk for dental disease, particularly periodontal (gum) disease.
Finally, nicotine from e-cigs seemed to create similar conditions in the mouth as it does with tobacco. Nicotine in any form can constrict blood vessels and reduce the body's ability to fight infection and to heal. Research indicates both forms of nicotine increase the risk for dental disease and make treatment more difficult.
These findings only identify conditions created by e-cigs that could be problematic for future dental health. Although we don't fully understand the long-term health effects of this new habit, based on the evidence so far the mouth may not fare so well. It's looking like e-cigs may be no safer for your teeth and gums than the cigarettes they replace.
If you would like more information on the health risks of electronic cigarettes, please contact us or schedule an appointment for a consultation.