Posts for: June, 2018
By Jeffrey A. Gee, DDS, LLC
June 20, 2018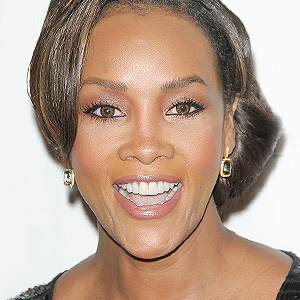 Is having good oral hygiene important to kissing? Who's better to answer that question than Vivica A. Fox? Among her other achievements, the versatile actress won the "Best Kiss" honor at the MTV Movie Awards, for a memorable scene with Will Smith in the 1996 blockbuster Independence Day. When Dear Doctor magazine asked her, Ms. Fox said that proper oral hygiene was indeed essential. Actually, she said:
"Ooooh, yes, yes, yes, Honey, 'cause Baby, if you kiss somebody with a dragon mouth, my God, it's the worst experience ever as an actor to try to act like you enjoy it!"
And even if you're not on stage, it's no fun to kiss someone whose oral hygiene isn't what it should be. So what's the best way to step up your game? Here's how Vivica does it:
"I visit my dentist every three months and get my teeth cleaned, I floss, I brush, I just spent two hundred bucks on an electronic toothbrush — I'm into dental hygiene for sure."
Well, we might add that you don't need to spend tons of money on a toothbrush — after all, it's not the brush that keeps your mouth healthy, but the hand that holds it. And not everyone needs to come in as often every three months. But her tips are generally right on.
For proper at-home oral care, nothing beats brushing twice a day for two minutes each time, and flossing once a day. Brushing removes the sticky, bacteria-laden plaque that clings to your teeth and causes tooth decay and gum disease — not to mention malodorous breath. Don't forget to brush your tongue as well — it can also harbor those bad-breath bacteria.
While brushing is effective, it can't reach the tiny spaces in between teeth and under gums where plaque bacteria can hide. But floss can: That's what makes it so important to getting your mouth really clean.
Finally, regular professional checkups and cleanings are an essential part of good oral hygiene. Why? Because even the most dutiful brushing and flossing can't remove the hardened coating called tartar that eventually forms on tooth surfaces. Only a trained health care provider with the right dental tools can! And when you come in for a routine office visit, you'll also get a thorough checkup that can detect tooth decay, gum disease, and other threats to your oral health.
Bad breath isn't just a turn-off for kissing — It can indicate a possible problem in your mouth. So listen to what award-winning kisser Vivica Fox says: Paying attention to your oral hygiene can really pay off! For more information, contact us or schedule an appointment for a consultation. You can read the entire interview with Vivica A. Fox in Dear Doctor's latest issue.
By Jeffrey A. Gee, DDS, LLC
June 10, 2018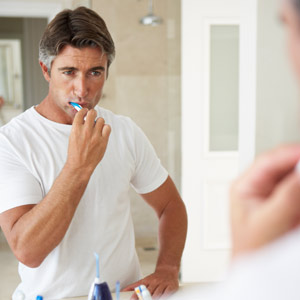 Dental implants are known for their durability as well as life-like beauty. Thanks to their unique construction and ability to integrate with bone, they have a very high success rate and can last for decades.
But while they're less problematic than other restorations, we still can't "set them and forget them." While the implants themselves aren't susceptible to disease, the supporting gums, bone and adjacent teeth are. If you want them to last as long as possible, you'll need to care for them and the rest of your mouth through daily oral hygiene and semi-annual office cleanings.
With that said, there are a few differences in how we perform hygiene tasks with implants. This is due to the way in which they attach to the jaw, as the titanium post is inserted directly into the bone. Natural teeth, on the other hand, are held in place by the periodontal ligament, a strong connective tissue that lies between the teeth and bone. The ligament holds the teeth firmly in place while also allowing minute tooth movement in response to changes in the mouth.
The ligament also has an ample blood supply that assists with fighting infection that may arise in the tooth and its supporting gums. Without this extra source of defense, infections that arise around an implant can grow quickly into a condition known as peri-implantitis and lead to rapid bone loss that could cause the implant to fail.
That's why you and your hygienist must be ever vigilant to the buildup of plaque, the bacterial film that gives rise to dental disease, around implants and adjacent teeth. This includes removing plaque buildup from implant surfaces, although your hygienist will use tools (scalers or curettes) made of plastic or resin rather than traditional metal to avoid scratching the implant's dental material. They'll likewise use nylon or plastic tips with ultrasonic equipment (which uses high vibration to loosen plaque) and lower power settings with water irrigation devices.
Keeping infection at bay with effective hygiene is the number one maintenance goal with dental implants. Doing your part along with your hygienist will help you get the most of this investment in your smile.
If you would like more information on oral hygiene with dental implants, please contact us or schedule an appointment for a consultation. You can also learn more about this topic by reading the Dear Doctor magazine article "Dental Implant Maintenance."