Posts for: February, 2018
By Jeffrey A. Gee, DDS, LLC
February 17, 2018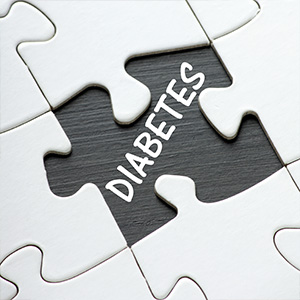 If you're one of the more than 26 million people in the U.S. with diabetes, you know first hand how the disease impacts your life. That includes your dental health — and whether or not implants are a good tooth replacement option for you.
Diabetes is actually the name for a group of diseases affecting how your body processes glucose, a simple sugar that provides energy for the body's cells. The level of glucose in the blood is regulated by insulin, a hormone produced in the pancreas. Diabetes causes the pancreas to either stop producing insulin (Type 1) or not produce enough (Type 2). Also in Type 2, the body can become unresponsive to the insulin produced.
The implications for either type are serious and can be life-threatening. If glucose levels are chronically too low or high the patient could eventually go blind, suffer nerve damage, or develop kidney disease. Diabetes also interferes with wound healing and creates a greater susceptibility for gangrene: diabetics thus have a higher risk for losing fingers, toes and limbs, and can even succumb to coma or death.
Type 2 is the most common form of diabetes. Fortunately, most people with this type can effectively manage it through diet, exercise and regular glucose monitoring; if need be, prescription medication can help regulate their levels. Even so, diabetics with their disease under control must still be alert to slower wound healing and a higher risk of infection.
Because implant placement is a minor surgical procedure, the aspects of diabetes related to healing, infection and inflammation could have an adverse impact on the ultimate success of the placement. Implant surgery creates a wound in the surrounding gum tissues and bone that will need to heal; the body's immune response in a diabetic can interfere with that process. And if infection sets in, the risks of implant failure increase.
But research has shown that diabetics with good glucose management have as high a success rate (over 95% after ten years) as non-diabetic patients. That means the implant option is a viable one for you as a diabetic — but only if you have your disease under control.
If you would like more information on the relationship between dental implants and other health conditions, please contact us or schedule an appointment for a consultation.
By Jeffrey A. Gee, DDS, LLC
February 02, 2018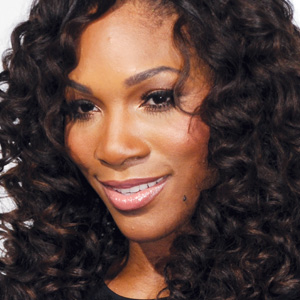 In February, the American Dental Association sponsors Children's Dental Health Month to raise awareness about the importance of good oral health for kids of all ages. It's a great time to focus on concerns unique to children—teething, for example. This stage of development can be stressful for children and parents alike. Just ask tennis legend (and new mom) Serena Williams. When her baby daughter recently began teething, the Olympic gold medalist and multi-Grand-Slam champion asked her instagram followers for help:
"Teething… is so hard. Poor Alexis Olympia has been so uncomfortable. She cried so much… I almost need my mom to come and hold me to sleep cause I'm so stressed. Help? Anyone?"
We certainly sympathize with Serena's plight. The process of teething—where a child's primary teeth start to emerge (erupt) from below the gum line—can make both baby and parents irritable in the daytime and sleepless at night. While a few infants are born with tiny teeth already showing, most kids' teeth begin emerging at age 4-7 months.
Teething is an important milestone in baby's growth…but it's one that's not always cause for celebration. It can lead to pain, drooling, gnawing, and biting; ear rubbing and gum swelling; decreased appetite and disrupted sleeping patterns. And did we mention that irritability and stress are common as well? But if you notice fever, diarrhea, or widespread rash, it may be wise to consult your dentist or pediatrician.
What can you do to ease the discomfort of teething? The American Dental Association (ADA) has a few recommendations: Try soothing the gums by rubbing them gently with a clean finger or a cool, moist towel or washcloth; or let your baby chew on a cold (but not frozen) teething ring or pacifier.
If your pediatrician recommends it, over-the-counter medications like acetaminophen or ibuprofen can be used for persistent teething pain—but make sure to use the correct dosage and wait the proper amount of time between doses.
There are also a few things you should NEVER do. Don't give alcohol to a baby in any form, and don't rub any medications on baby's gums. Don't give a baby anything to chew on that's unsafe (bones, breakable items, etc). And don't use teething gels containing benzociane, lidocaine or certain homeopathic ingredients: According to a recent FDA warning, they may pose a danger to infants, including risks of rare but serious medical conditions. Feel free to check with us if you are not sure whether a particular remedy is safe for your baby.
There's no doubt that teething can be stressful. But it's a sign of normal development—and in time it will pass…like babyhood itself. If you're concerned about your child's teething or would like more information, please contact us or schedule a consultation. You can learn more in the Dear Doctor magazine article "Teething Troubles."